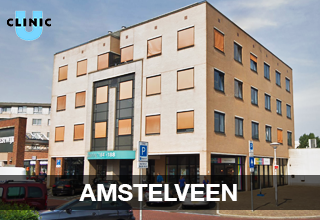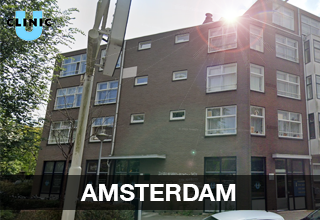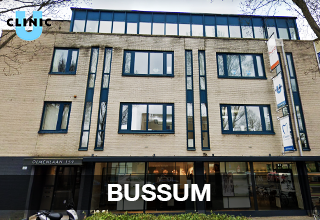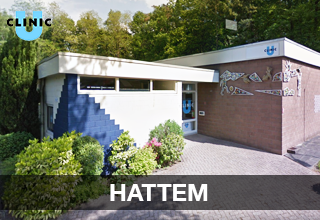 Collaboration
A person is not a machine. The success of your treatment partly depends on your own knowledge and motivation. That is why it is important that you take an active role in the whole process. The doctor will explain everything to you so that you know exactly what to do before, during and after treatment to increase your chance of success. The more you know and understand about the procedure and the influence of your own actions, the faster you will heal. We call this 'co-creation'. We do it together.
Costs and Fees
U-Clinic is an officially recognized clinic. The first consultation is normally reimbursed by the insurer. However, you may have to pay a deductible. That depends on your policy conditions. You can discuss this during your first phone call with our well-trained and experienced assistants. The reimbursement for the treatment depends on the nature and seriousness of your complaint. More aesthetic treatments in particular are not always reimbursed. The specialist can estimate this perfectly during the first consultation. So you know exactly where you stand. For more details, see also the Costs and Reimbursements page.
Nice
to meet you
The reason for an acquaintance with U-Clinic is rarely pleasant. After all, you come to us because something is bothering you. We specialize in the treatment of fairly intimate, personal complaints: varicose veins, hemorrhoids, unwanted hair, excessive sweating and skin diseases. In addition to the physical problems, there is also an important psychological component. Our entire organization is designed to ensure that you immediately feel understood, safe and at ease.
Personalized approach
Right from your first consultation you will notice that we are mainly about you. The ordinary hospital focuses on efficiency. There, assistants do a large part of the intake and the specialist can spend a maximum of 10 minutes on the first customer contact. At U-Clinic we spend up to half an hour for you. During this half hour you will have a relaxed conversation with the treating specialist. He or she takes all the time to discuss your complaints and if all goes well can make a diagnosis immediately. The specialist will then discuss the possible treatments and you will decide together on the right approach. Sometimes it is even possible to deal with your complaint immediately on the spot. This is also done in good consultation.
Step over that threshold!
Do you suffer from a condition that falls within our specialisms? Don't keep walking with your complaints. Trust the personal, discreet and professional approach of our employees. Take the step. Contact us now for a first appointment. You won't regret it. As you can also read from the experiences of patients who were previously acquainted with the quality of U-Clinic.
Our mission
Satisfaction as a priority through personalized care by the best medical specialists! U-Clinic provides the best specialized medical care in the field of dermatology, phlebology and proctology and skin therapy (in a discreet and fast manner in a pleasant setting with a warm welcome.
Our vision
With us it's about you. The entire care is organized around you as a patient, with patient safety and satisfaction being paramount. Everyone at U-Clinic knows the patient, from the receptionist to the specialist. Everyone in our organization is equally important. Our innovations are patient-oriented. They arise in the workplace because we know our customer like no other.
Our strategy
Our focus is on customer intimacy: quality, safety and satisfaction for you as a patient. That is why we believe in a lasting customer relationship and we are sincerely interested in you. As our organization grows, the challenge lies in ensuring operational excellence, while maintaining a high level of customer intimacy.
Our ambition
We are professionals who are convinced that they provide the best specialized care in the fields of dermatology, phlebology and proctology and skin therapy. We want to make this accessible to a large audience so that everyone can be treated in an accessible, discreet, safe and fast manner in a pleasant setting. That is why we are expanding our network organization with small-scale clinics that we integrate into our existing structure. We claim our position in the market with technological, medical and organizational innovation where you as a patient are always central.
We distinguish ourselves through personal and transparent communication in which patient safety and satisfaction are central. We enter into a dialogue with you via social and digital media. With the use of eHealth we want to serve you as a customer even better. The emphasis here is on freedom of choice.
Who are we and where do we come from?
U-Clinic is a focus clinic with three locations in the Netherlands: Amsterdam, Bussum and Hattem. The organization provides outpatient, multidisciplinary designed care in the field of dermatology, phlebology, proctology and skin therapy to more than 2200 unique patients every year.
U-Clinic has 26 employees, including 6 certified vascular surgeons, 3 dermatologists, 2 proctologists, 2 skin therapists and 13 support staff.
U-Clinic started on September 1, 2011 as an outpatient clinic for phlebology and proctology under the name Medikliniek Crailo with 2 medical specialists and 3 support staff.
By taking over the Amsterdam Institute for Dermatology and Phlebology and Epilight BV in 2012 , the number of patients doubled to more than 1000 patients in 2013 , and the care offer was expanded with almost complete dermatology, including skin therapy.
In 2014 , the Veluwekliniek in Hattem was taken over and the organization changed its name to the current U-Clinic.
In 2015-2017 , the three entities were integrated and the 4 core values of excellence, flexibility, personal approach and freedom were rolled out and secured throughout the company. We did this by closing 2 locations and aligning culture, quality and efficiency at the same high level at the other 3 locations. This resulted in a doubling of the number of unique patients treated annually.
By focusing more on digital media and connecting to the healthcare domain, we have seen an annual average growth of approximately 20% since 2017 . This growth continued into 2021 .
In April 2021 we took over dermatology practice Amstelveen.
OUR
CORE VALUES
Excellent
U-Clinic provides the best possible patient experience through the best people.
flexible
You can always contact us without waiting times, without worrying about the latest techniques with the health insurer.
In person
Discreet throughout the entire process, always the same doctor, a relationship of trust with the practitioner in a pleasant, flat organization.
Freedom
Freedom of choice, balance body and mind, giving freedom back, getting out of shame, pleasant setting, 'boutique' feeling.