Electric epilation – finally got rid of unwanted hair
Despite the rapid advance of laser hair removal (with which Cosmedilight was the first clinic in the Netherlands to start in 1997), there is still no other option for some hair types than electric epilation. Blonde, gray or reddish hair does not contain melanin. Therefore, these hairs cannot be treated with a laser and we have to opt for a more labour-intensive but still effective method: electric epilation. We also achieve permanent results with electric epilation.
Laser hair removal
With electric epilation, we insert a very thin needle exactly into the hair follicle. Then we give a small electric shock that damages the hair follicle. The hair comes loose so we can pull it out with tweezers. This has to be done hair by hair! Unfortunately, a single treatment does not provide permanent results. After each treatment, fewer hairs come back and they become weaker and thinner. Electric epilation requires quite a few sessions, depending of course on the number of hairs and the size of the area. In any case, electrical epilation requires a motivated attitude from the patient.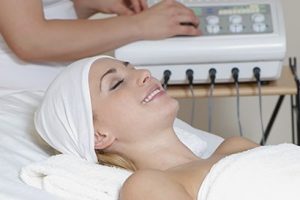 Electric epilation – a matter of perseverance
Electric epilation is not much fun. During the treatment you will feel short, small pricks. If you find the treatment too painful, we can use an anesthetic (Emla) cream, but it never gets really comfortable. One consolation: in the end, the treatment is permanent and the hair removal permanent.
More information
Would you like to know which hair removal treatment is most suitable for you? Contact us via the contact page or by telephone on 085 – 022 0580, and we will schedule an appointment.