Anus gorge
An anal fissure or anal fissure (fissura ani) is a wound in the anus. This wound causes pain during defecation and blood loss with the stool. The pain can last for a few hours after going to the toilet. People with fissure ani often dread going to the toilet.
How does the fissure ani form?
Many anal disorders can occur at any age. In fact, especially young, sporty people with a muscular pelvic floor suffer from fissura ani. They often have a strong sphincter muscle that does not allow the stool to pass in case of constipation (hard stools). The pressure on the wall of the anus can cause a tear. Such a wound is difficult to heal, because it opens again with each bowel movement. Hence the pain again and again.
Medicinal treatment fissure ani
If the proctologist detects an anal fissure, he will begin an attempt to close the wound with medication. You will receive an ointment that stimulates the blood flow and therefore improves the blood supply to the wound. At the same time, he gives a laxative to soften the stool to give the wound a chance to heal.
Treating Fissura ani with Botox
If the ointment and the laxative do not work, the proctologist can also try Botox. This relaxes the sphincter muscle, which speeds up the relief and reduces the pressure on the wound.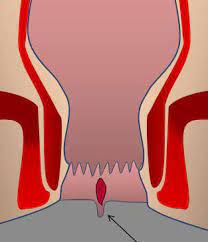 Operate fissura ani
It is rare that we surgically address the anal fissure. Usually it is possible to heal the wound with (a combination of) the methods described above. But if there is no other option, the proctologist will suggest an operation. This is done under general anesthesia, ie in the hospital. Your own U-Clinic proctologist remains responsible for the procedure.
Do you suffer from pain and blood loss when defecating? U-Clinic helps
Since fissura ani is a fairly unknown ailment, you probably won't even know you have it. When you think of pain and blood loss, you are more likely to think of hemorrhoids. It doesn't really matter what exactly is wrong with you. U-Clinic's specialized proctologists have the knowledge and experience to treat you quickly and professionally. This is done in the well-known U-Clinic way. With a lot of personal guidance, attention and room for your own input. Want to know more or make a first appointment? Contact us !